POMinu (shiba-ranian) is an NFT based lottery token with a charitable element that's here to take the world by storm.
MEET POMinu
(AKA shiba-ranian)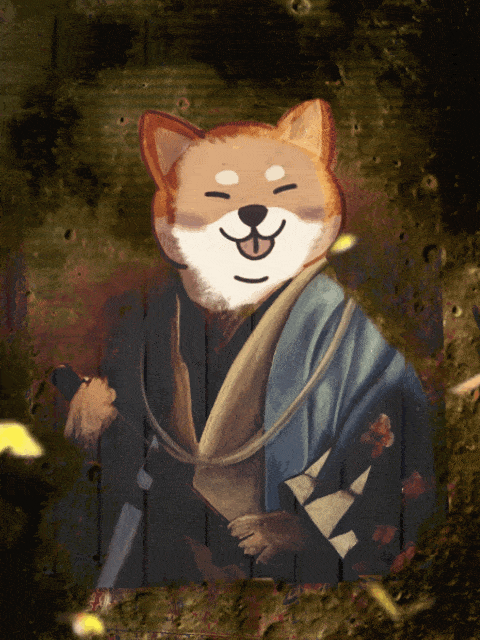 In Japanese mythology Tsukuyomi was the god of the moon, the sibling of Amaterasu and Susanoo. His name directly translates to "moon-reading", a popular practice in the noble courts of pre-modern Japan where parties would stay up all night moon-gazing and reading poetry. But in POMinu mythology Tsukuyomi is just an amazingly cute NFT and shiba-ranian, though we definitely can relate to the moon-gazing aspect.
8% Automatic Liquidity (Auto Burn)
6% Marketing/Lottery/Charity/NFTS
3% Buybacks/Burns (Hyper-Deflation)
​
Total Supply: 100,000,000,000,000
Burned Supply: 49% of total
Liquidity: 100% of available supply
Liquidity Generation Sale: 25% of total
Airdropped Supply: 3% to DOGUE holders
Anti-Whale Mechanics: 1% of total supply
POMinu holders receive FREE NFTS every month for showcasing their diamond hands to the world. We also sell our NFTS and use 100% of the profits to buy POMinu off the open market before pairing it with BNB to add extra liquidity to pump the price!
POMinu is super cute and super charitable, but not at the detriment of our token holders. So rather than donating tokens that'll inevitably get dumped and lower our price, we instead have chosen to donate our NFTS to charities that once they're sold will generate additional revenue through royalties that'll be used to buy POMinu off the open market before pairing it with BNB to add extra liquidity to pump the price!
AUTO LP - BUYBACKS - BURNS
A total of 11% of every transaction is used to pump the price of POMinu with automatic liquidity, buy-backs and burns. 8% of that is designated to the auto-LP function, with the remaining 3% going towards buy-backs and burns. These two functions combine as a powerful duo to continuously lift the price floor, while also adding an element of safety because as the liquidity is being created our contract is also automatically burning the LP as well. This goes above and beyond simply locking the liquidity and not only eliminates the possibility of a rug, but also amplifies the level in which tokens are being burned and taken out of circulation.
MARKETING - LOTTERY - CHARITY - NFTS
This wallet is where all the magic happens away from the contract. It funds all of our marketing, lottery rewards, NFTS and charitable contributions. As far as the marketing is concerned, we'll be making use of all the promotional options available to us from the more prominent social media influencers. The NFTS, lottery and charitable elements will be based on marketcap and where we're currently at in that exact moment in time. The higher the marketcap, the higher our abilities will be in each of those sectors, with the majority of those funds going towards our random outcome lottery process. There's a video and more info on this below.
RANDOM OUTCOME GENERATOR LOTTERY
This video on the right is from the random outcome generator that we'll be using for our lottery. All we do is download our token holders list from BSCSCAN and add it's contents into the generator and hit "start".
The entire process gets recorded live with every result being posted on our social media channels daily. The winning wallet must claim their prize within 24 hours, with the beginning of the next lottery being the exact deadline. Any unclaimed prizes get rolled over into the next lottery draw.
Token holders are automatically entered into our daily lottery system that selects each winner by using a random outcome generator. Each token holder gets 1 entry per giveaway and the reward amount is based on the % of tokens they own from the POMinu total supply.
Winners of the daily lottery are automatically entered into our larger prize giveaway that takes place once a month, every month, which consists of entries from those daily winners only.
Token Launch

Lock Liquidity

Twitter/Telegram Marketing

250 Token Holders

$150,000 Marketcap

POMinu NFT Giveaway

250 Telegram Members

Marketing Phase 2

Partnership Announcement

Implement Lottery

Marketing Phase 3

Community Development

Implement Discounts for Buying NFTS with POMinu and DOGUE
Website Update

POMinu NFT Giveaway 4

Whitepaper release

Implement NFT Upgrades

CEX Listing

POMinu Swag

Marketing Phase 6

POMinu NFT Giveaway 5

$5,000,000 Marketcap

Partnership Announcement

Marketing Phase 7

POMinu Staking

NFT Marketplace

Roadmap Update
​Litepaper Release

500 Token Holders

Marketing Phase 4

POMinu NFT Giveaway 2

Community Contest

$500,000 Marketcap

Coinmarketcap Listing

Add Features for NFTS

Coingecko Listing

500 Telegram Members

Marketing Phase 5

POMinu NFT Giveaway 3

Continued Development
Staking Contract Audit

POMinu NFT Giveaway 6

Create Staking Dashboard

Marketing Phase 8

Add Partner Tokens for Staking

CEX Listing 2

Marketing Phase 9

Partnership Announcement

Additional NFT Features

Marketing Phase 10

NFT Staking

$50,000,000 Marketcap

NFT Staking Contract Audit

More to be Announced